Will I benefit from a hearing aid?
You hear the words of a conversation loudly but struggle to understand or follow the conversation. This can occur when there is background noise. Have you noticed some people appear to be able to function well in noisy environments and others don't?
Speech Discrimination Test
A speech discrimination test often conducted by an audiologist, assesses how well you understand words.
For this test, the audiologist has you listen to words at a decibel level louder than your speech reception threshold. Hence hearing the speech is not the issue - this test is about seeing if you can understand the words.
This test uses one-syllable words with vowels and consonants that are distributed similarly to those of words used in ordinary conversations.
These words my be words like box or wipe.
Successfully repeating 90% or more of them is considered excellent.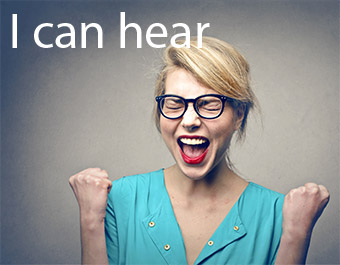 The ability of an individual to discriminate speech is not well predicted by the pure-tone audiogram.
Hence you may have a typical (approx. 95%) sensorineural hearing loss, do a test using pure tomes with headphones or formfit plugs (air conduction) but still not really know if using a hearing aid will give you a huge benefit.
With a speech discrimination test you determine if by increasing the volume in the frequencies you do not hear well (using a hearing aid), that you will actually understand words better and benefit.
Tags