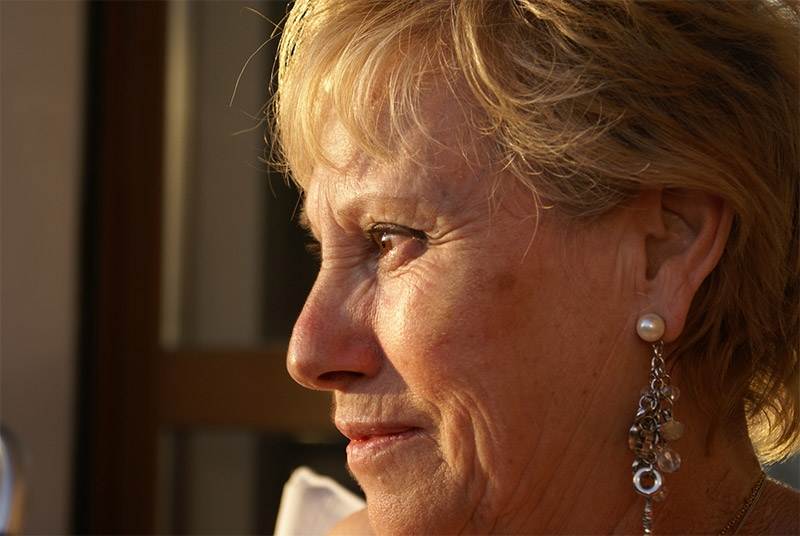 Hearing Loss and Dementia
"Hearing loss is independently associated with incidental-cause dementia. Whether hearing loss is a marker for early-stage dementia or is actually a modifiable risk factor for dementia deserves further study."

from: Hearing Loss and Incident Dementia
Frank R. Lin, MD, PhD; E. Jeffrey Metter, MD; Richard J. O'Brien, MD, PhD;
Susan M. Resnick, PhD; Alan B. Zonderman, PhD; Luigi Ferrucci, MD, PhD
http://www.metroatlantaotolaryngology.org/journal/mar11/hearing%20loss%20and%20dementia.pdf
There are also some very interesting studies into the effects hearing aids have on age outcomes-:
"Studying Multiple Outcomes after Aural Rehabilitative Treatment (SMART) is a research study being done to learn how the use of hearing aids and cochlear implants impacts the lives of adults with hearing loss."
http://www.linresearch.org/clinical-studies.html
Hearing Loss Linked to Dementia - Article
read full article
"cognitive load" - essentially, that the effort of constantly straining to understand stresses the brain
"If you put in a lot of effort just to comprehend what you're hearing, it takes resources that would otherwise be available for encoding [what you hear] in memory," says Arthur Wingfield, professor of neuroscience at Brandeis University
"hearing loss may affect brain structure in a way that contributes to cognitive problems"
July 2018 ABC Life Matters: This is how dementia sounds
"For some people the noise generated in social places is so overwhelming they have to flee."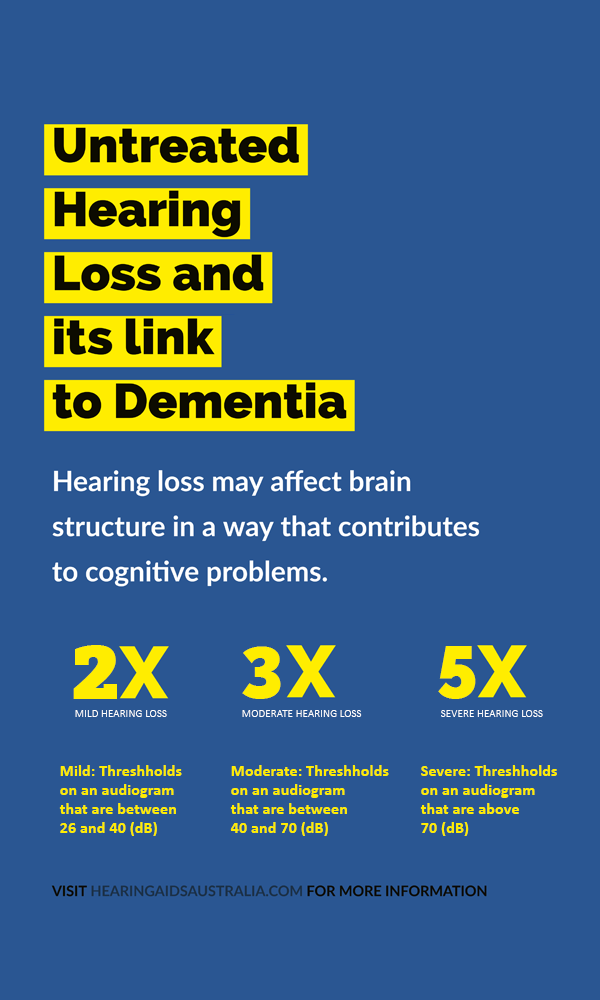 Financial Review: When you think hearing loss, think brain loss
"Although it is difficult for some to accept, studies have shown that people with hearing loss lose cognitive function much faster than those without it"
The article discusses the processing of sound is important. Many audiologists have clients who hear the tones but fail to understand speech well.
"But in Australia, the average man diagnosed with hearing loss will take between seven and 10 years to act on it."
Read full article