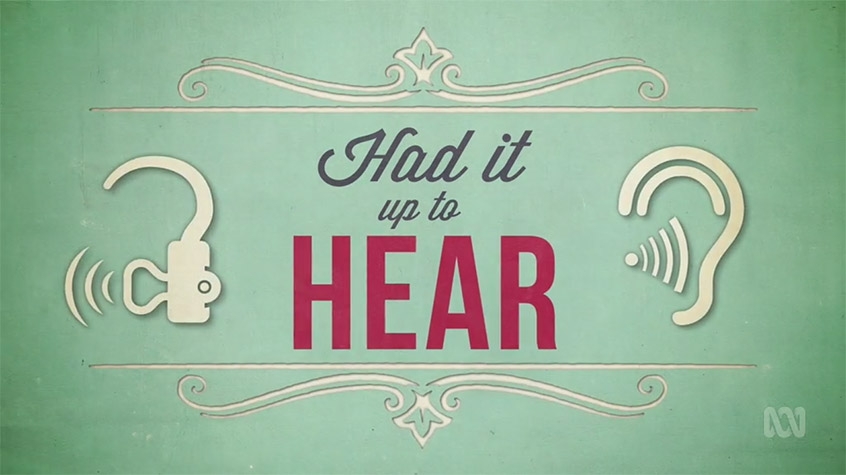 ABC Checkout Warns on Hearing Aid Purchases
Updated May 2023
Had it up to Hear
Series 5 Episode 9 of ABC The Checkout examines hearing aids in Australia.
1 in 6 Australians experience some form of hearing loss.
They accurately show what it is like to have a hearing loss by dropping out some of the high frequencies when saying
"That will be $27.50 thanks"
So if you don't have a hearing loss that is how the world sounds to those who do - it get's worse when there is any hint of background noise.
Choice.com.au
"100,000 Australians fitted with hearing aids per year"

Say again?, 26 Sept 2016, choice.com.au
Some types of hearing loss will not benefit at all from a hearing aid.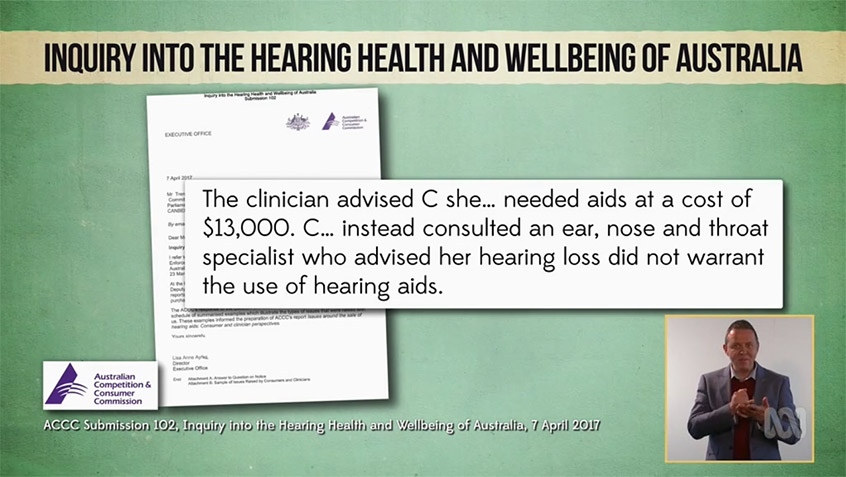 Audiologists
Anyone can call themselves and audiologist and fit your hearing aids.

Hearing aids are only one part of an audiologists scope of practise.

Concern over commissions and sales techniques employed by audiologists.

1 in 3 people who are sold a hearing aid don't even use them either because they didn't go through the proper fitting or rehabilitation or because they didn't need one at all.


Vertical Integration
Many hearing clinics are actually owned by manufacturers.
Around a third of the audiology clinics in Australia are owned by hearing aid companies.
"The conflict of interest is obvious"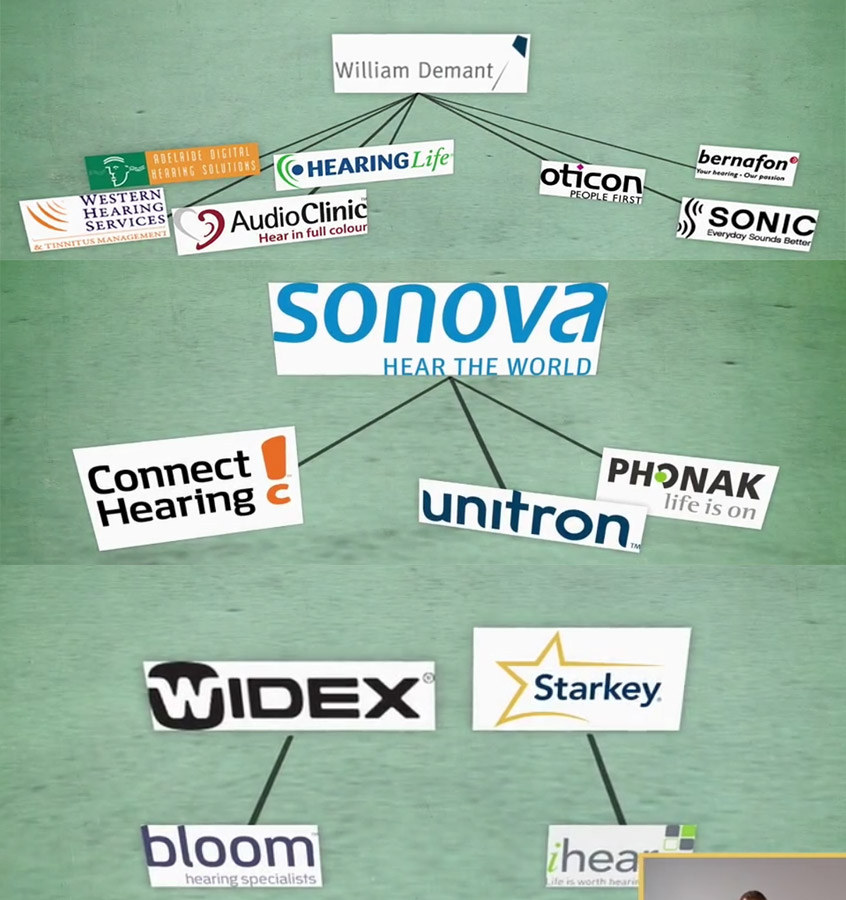 However even apparently "independent" audiologists can be accepting incentives from manufacturers like trips OS or ipads.

Targets can be set for even apparently independent audiologists eg 25% sales from high revenue devices.
Research your clinic before you go.
Ask them what qualifications they have.
Ask what's your company's relationship to the products they are selling.
Consumer Law applies to Hearing Aids
Hearing aids are just goods and audiology is a service so they're all covered by the consumer law guarantees.
Like being fit for purpose.





The ACCC found dissatisfaction amongst consumers no matter how much they spent.

Cheap hearing aid prices online can be just for the device - you may still have to pay a qualified audiologist for adjustments and therapy however check what is included with the price you are given. Note the site we have linked to www.hearingaidprices.com.au includes full service and backup.

Check your eligabilty for government assistance at hearingservices.gov.au

Recycledsound.org.au for donated hearing aids for clients in need.

Betterhearing.com.au
"At the end of the day we want clinicians to focus on better hearing outcomes for consumers."
Tags