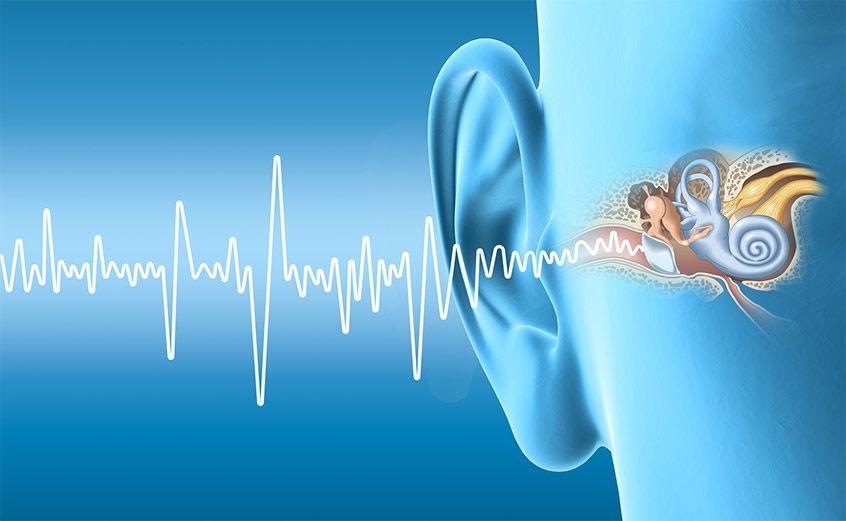 One Hearing Aid or Two?
If you have a hearing loss in both ears the simple answer is two hearing aids. Why? Because that is how your brain is designed to work at its optimal best as explained below.
Two highly functioning ears are particularly important when you are in a demanding, noisy environment such as a party pub or restaurant.
Someone with one normal ear and one impaired ear can hear fine in quiet environments, in conversations facing one to one. It would be hard to even tell the person has a hearing issue. Some hearing issues like Sudden Hearing Loss may only affect one ear.
But put them in a crowded room with background noise and they really struggle.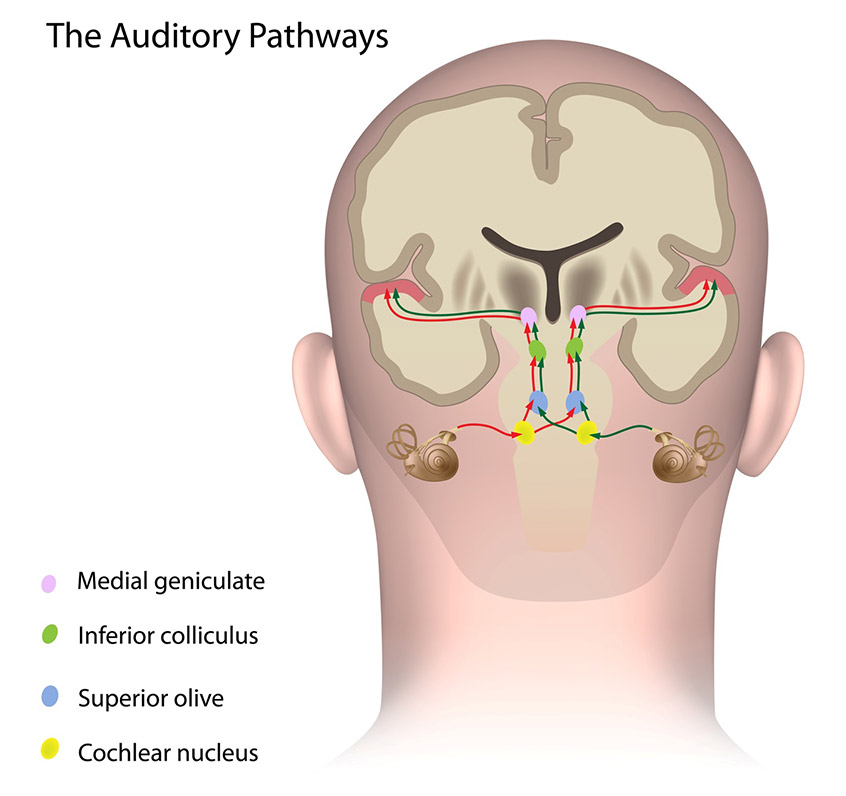 Locating sound in challenging environments
Your brain is designed to use both ears (ideally working equally well) to locate sound. If a sound is coming from your left, your left ear should hear it slightly sooner and slightly louder than your right ear.
These brain calculations are automatic we do not think about this - unless we have a problem. Then unfortunately we avoid or find noisy environments frustrating.
So if gradually you start avoiding social occassions - the culprit could be your hearing.
Back to your brain - your brain uses the differences (between the ears) to triangulate the source of the sound. Can you imagine the extra work required when an impaired signal is received?
If you are speaking with someone directly in front of you, your brain often tunes out sounds coming from other directions. Again this happens automatically.
Hence it is important to maximise your hearing in both ears.
"If you put in a lot of effort just to comprehend what you're hearing, it takes resources that would otherwise be available for encoding [what you hear] in memory,"
No one should have to live with hearing loss.

A Brief Hear-Story of Deafness
Tinnitus
Tinnitus is the noise of your auditory system

Wearing two hearing aids will help mask the tinnitus. Hearing aids themselves mask or hide tinnitus which is like a constant noise or ringing in your ears.
Advanced Features
Hearing aids have evolved remarkably check the features of the latest Phonak Audeo M (Marvel) Hearing Aid Features like 42 million transistors on 6 square millimetres are an impressive feature of Phonak Hearing Aids.
There are an ever increasing number of features in the newest high-end wireless hearing aids that are only effective when two hearing aids pick up sound independently of each other and then share that information.
Tremendous advances have been made in reducing background noise and focussing on speech through the wireless interaction of two hearing aids with directional microphones.
So if you are fitted with just one hearing aid there will be many features you simply cannot take advantage of.
Likewise, if you only require correction in one ear, it is often a waste of money to purchase one high end hearing aid with features that require a second aid when a mid-range aid may work just as well.
"It's not about what you hear it is about what you do with what you hear"
By correcting just one ear you can cause auditory deprivation to occur in the other ear.
Over a period of time, because the unaided ear is not hearing as much and the brain is not being adequately stimulated, the brain often loses some of its ability to process sounds from that ear.
This results in a drop in speech discrimination and often tolerance to louder sounds in the unaided ear. Over the long term you are doing yourself a huge favour by wearing two hearing aids and keeping both ears active.
The addition of the second ear typically provides a significant boost to your overall hearing.
Tags