Hearing Better in Meetings
When it comes to hearing, technology is your friend. The extra processing power that has improved hearing aids have also helped accessories and general apps that can make your working life easier.
Taking Minutes at a Meeting
A person suffering a hearing loss will often avoid the responsibility of taking minutes at meetings because a hearing loss makes it harder, you need far more brain processing power to understand the speech.
A meeting with some background noise also creates problems for a person with a hearing loss.
There are now some apps that can really help. The app we are looking at in this example is Otter which is an App that does a very good job of recording and transcribing conversations. It even allows you to search through your conversations. It uses artificial intelligence to improve the transcripts. I discovered you can also use it with a professional lapel microphone attached to the speaker (or held) if you are creating a video script. To achieve that I used a Rode lapel microphone and an iPhone 7.
It also has a companion website that allows you to download the audio (mp3) and various versions of the transcript.
Using Adobe Audition I compare the audio directly with the standard phone microphone and with Rode lapel microphone. Both are acceptable, however clearly the quality of the audio with the lapel microphone is superior.
You could use that audio for a YouTube video.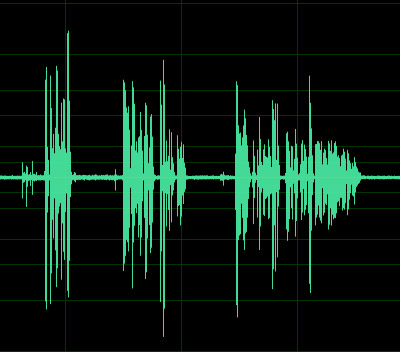 Image 1 direct from iPhone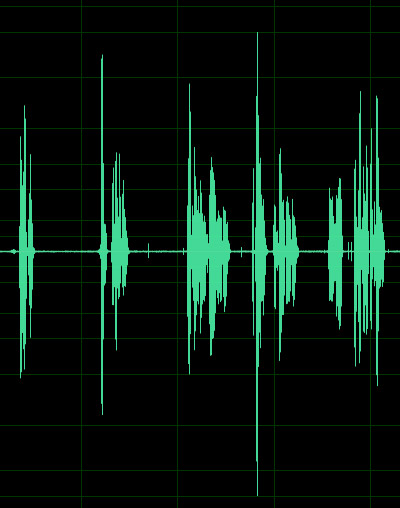 Image 2 using lapel microphone
A common use of the Otter app would be to record and transcribe a meeting.
We simulated this by playing the video above and recording from a speaker output to a mobile phone. The results are very good. You could simply ask the meeting if anyone minded if I recorded the conversation to save time transcribing it. For sensitive conversations, suggest people prefix with "This is off the record".
Here is a transcript of the YouTube video above -:
0:07
Everybody got a copy of the agenda.
0:11 Would you mind talking minutes John.
0:13
No, no.
0:14
Good. Well, then let's get started.
0:25
As you know, the objective of this meeting of the capital Works Committee is to discuss a proposal for some urgent building work at hands outside plant, as we've got to reach a decision which may involve spending will run
0:38
it as a formal meeting.
0:40
Now, you've read the proposal.
0:42
So without further ado, I'd like to
0:44
open it up for discussion.
0:46
Or perhaps if we can start with you.
0:49
What's your view.
0:50
Well, I'm not convinced that the work is as urgent as this report suggests. So perhaps instead we should be.
Reviews
CNet reviewed Otter in this video.
Hearing Accessories
SNR Loss is defined as the dB increase in signal-to-noise ratio required by a hearing-impaired person to understand speech in noise, compared to someone with normal hearing.
With some new Hearing Aid Accessories audio is streamed directly to your hearing aids. So if the microphone is placed on or near the key speaker or an advanced device that analyses speech 360° is used like Phonak - Roger Table Mic II you can hear so much better in meetings. Phonak claim up to 61% better.
An easy-to-use lapel worn microphone for one-to-one conversations streamed to your Marvel Hearing aids.

An easy to set-up and easy to use device for connecting your TV with your hearing aids.
The sound quality is amazing.

Transform Signia Nx devices into a hands-free mobile headset and wireless headphones that stream premium stereo quality from any Bluetooth device - mobile phones, PCs, laptops, and smart assistants like Alexa, Siri and Google Assistant.

A small flexible solution that allows you to hear up to 25 metres away.
This device can even be placed in front of a speaker to have sound directed into your hearing aids.
Hear better in background noise by having a companion wear the device eg a passenger in the back seat of your car.
Tags