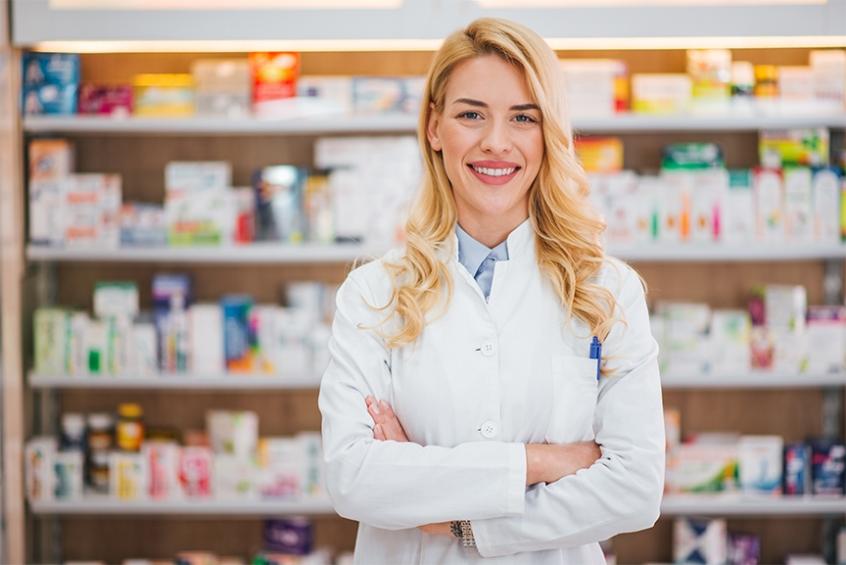 Over-the-Counter hearing aids
There is a movement in the US to use the the FDA to regulate "Over-the-counter" (OTC) hearing aids - Over-the-Counter Hearing Aid Act.
Right now there is not an Over-the-Counter hearing aid, the bill before the US congress is to set the guidelines.
There are personal sound amplification products, the idea is that the FDA would "clean up" or force them into a regulated market, rather than the claims like-:
One of the claims from a US $30 device, which is obviously garbage and earnt the company a Federal Trade Commission (FTC) law suit involving millions of dollars, which settled for much less.
In general with over-the-counter product right now amplifier that's not called a hearing aid, you can't say that you're going to help with hearing necessarily, especially hearing loss.
A test of personal sound amplification products (PSAPs):
Some PSAPs you can use a smartphone app to customize exactly what frequencies are being raised where.
When compared with a popular hearing aid in one clinic some of the devices were close to the same improvement (simple tests) and others were way off, no where near the benefit of a hearing aid.
However junk PSAPs will amplify low frequency sounds with a lot of distortion - absolutely useless, making it harder to hear.
If you have a lot of high-frequency loss and you just blast low frequencies, you actually mask out the rest of sound as a user. So for that group, they, they actually, on average did worse.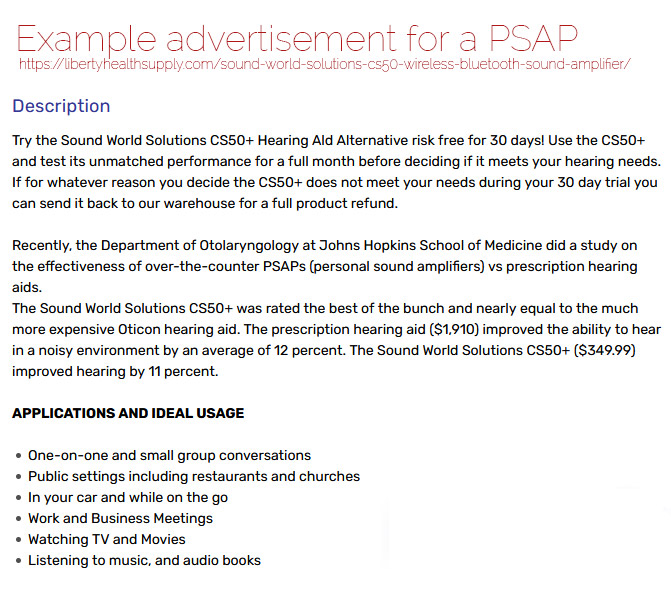 Early Entry into Hearing Aid Market
Numerous credible studies have shown hearing aids help prevent/delay dementia.
The notion of use your hearing or lose it is simply common sense. Hence the introduction of a PSAP as long as it is regulated to prevent damage to ears and is simply not a poor quality gimmick would help say a 60 year old with a mild loss, to use to hear a TV. The early intervention could have positive long-term health effects.
In Australia, the average man diagnosed with hearing loss will take between 7 and 10 years to act on it.
Also it is important as a person with mild hearing loss, to use good quality devices like telephones, iPhones, noise cancelling headphones and good quality speaker systems if you can.
Price can be a barrier, especially in Australia. Fortunately mobs like Hearing Aid Prices the first company to show comprehensive prices for hearing aids, also provide great fittings and care.
The advanced features, quality, comfort and longevity of modern hearing aids really make them the go to option.
Deciding to intervene early in your hearing loss, may make a huge quality of life difference.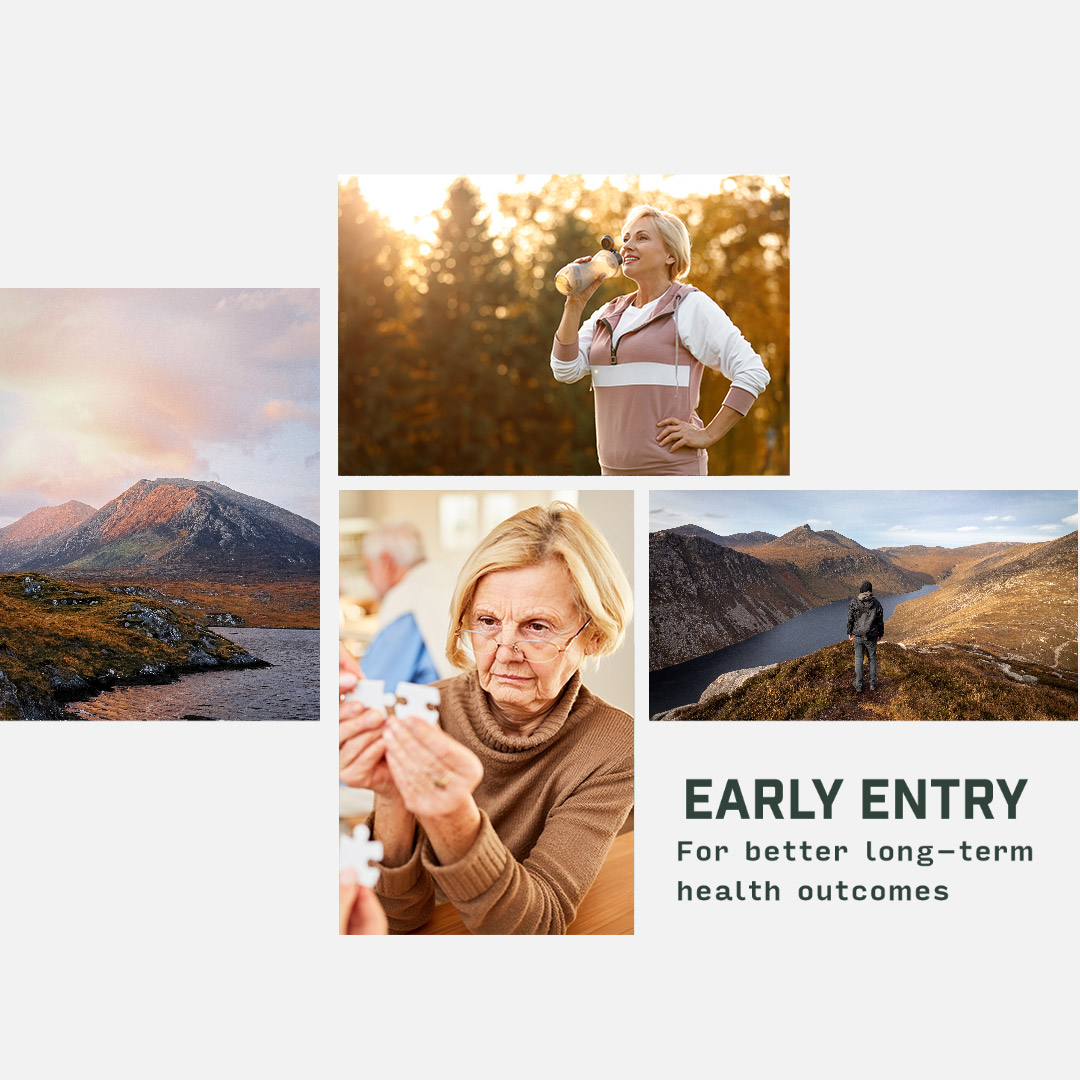 Related Articles
Bose Releases Self-Fitting Hearing Aids
May 2021
Bose state they are the first with clinically proven self-tuning through their App.
Bose pursued its own classification with the US Food and Drug Administration (FDA)
Self-fitting air-conduction hearing aid.
A self-fitting air-conduction hearing aid is a wearable sound amplifying device that is intended to compensate for impaired hearing and incorporates technology, including software, that allows users to program their hearing aids. This technology integrates user input with a self-fitting strategy and enables users to independently derive and customize their hearing aid fitting and settings.
FDA US Food and Drug Administration
Limitations compared to a Hearing Aid
If you compared the Bose Sound Control Self Fitting Hearing Aids to a top of the range Phonak Audeo Paradise Rechargeable Hearing Aid there would be significant differences.
Non Rechargeable
Cannot Bluetooth® phone calls
Noise reduction
Directionality
Automatic Hearing Programs
Feedback Reduction
However although the Bose SoundControl™ Self Fitting Hearing Aids lack the sophisticated features of an advanced hearing aid, they would be a significant improvement for those with a mild hearing loss at a reduced cost.
What's in the box Video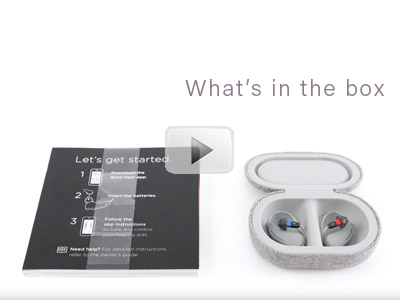 Connecting to a Bluetooth® Device Video